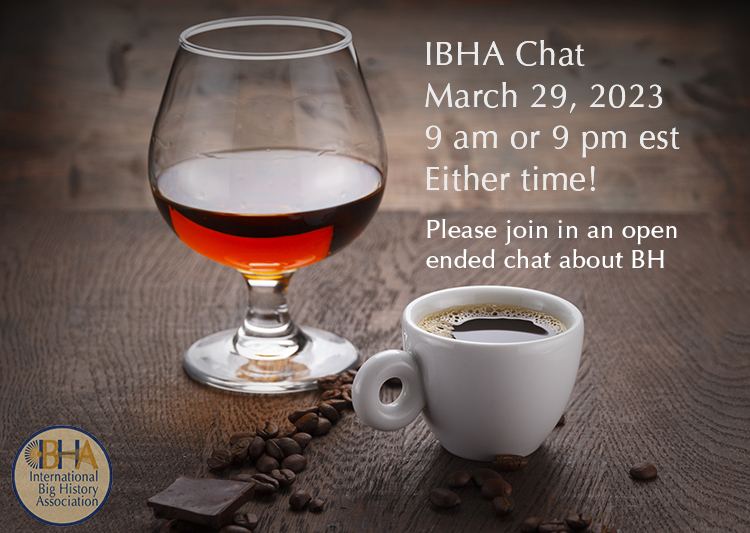 To help maintain contacts or meet others in the IBHA even before our July 2023 conference, please join us for informal discussions about anything regarding big history that you are thinking about.  We cordially invite all who share our interest in big history to join us on Airmeet (similar to Zoom) on March 29.  Since our members are in such a variety of time zones we are offering two times on that day – at 9 AM ET and at 9 PM ET.  There will be an IBHA "host" to moderate a lively discussion among all that attend. So please grab a cup of coffee, a glass of wine or beer or whatever, and tell us your thoughts!
The links to attend the meetings are below.
Hope to see you there.
The IBHA Board
If you are not sure what time that is for you, you can use tools like the
Time Zone Calculator
 to find out.